Muñeca rusa...
Tez blanca, rasgos de porcelana... la delicada belleza de Elena Melnik es precisamente lo que conquista. Esta modelo rusa de 25 años encandila con ese aire de ninfa de la más seductora fantasía. Un juego de suave erotismo con el que la bella pelirroja nos hechiza casi sin darnos cuenta.
No se trata de un cuento. Ni su protagonista ha sido creada por un ilustrador de la fantasía. Pero Elena Melnik tiene esos rasgos que sugieren la magia de una ficción dibujada. Y son precisamente esos encantos los que han colocado a la modelo rusa en la burbuja del éxito. En una pompa que sibilinamente sigue la inercia del ascenso con cada una de sus apariciones. Debutó para Calvin Klein y desde entonces el hechizo de la moda le ha convertido en una de las más cotizadas modelos: Givenchy, Louis Vuitton, MaxMara, Malmain, Lacoste, Dolce & Gabbana... Sus curvas se han registrado en la lente de Mario Testino y su magnetismo ha atraído a las mejores revistas de moda. Su aura de embrujo sigue latente. Y ahora lo sentimos más que nunca con estas imágenes que nos regala Elena Melnik para EastWast Magazine. ¡Irresistible encantamiento!
The Heat of Her Skin
from
Paul de Luna
on
Vimeo
.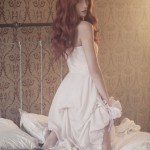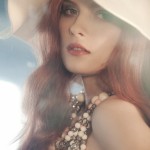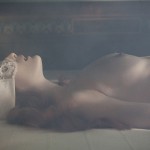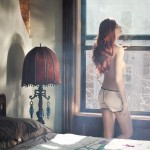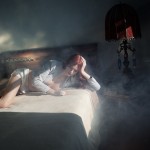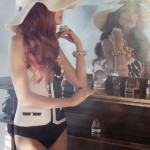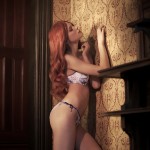 ENLACES/FUENTES:
http://cayuela-cartagena.blogspot.com.ar/2012/04/elena-melnik-inspiradora-de-artistas-y.html
http://fotobugila.blogspot.com.ar/2012/03/elena-melnik-sensual-nude-body-for.html
http://ilcassettodelleparole.blogspot.com.ar/2012/03/elena-melnik-sensual-nude-body-for.html
http://lulalulerasworld.blogspot.com.ar/search/label/*%20Elena%20Melnik
http://mode.newslicious.net/2012/05/heat-of-her-skin-elena-melnik-by-paul.html
http://the-gutter-uncensor.blogspot.com.ar/2012/03/elena-melnik-sensual-nude-body-for.html
http://thelovelypumpkinpatch.blogspot.com.ar/2012/03/elena-melnik-sensual-nude-body-for.html
http://www.dtlux.com/mundolux/premium/articulo/muneca-rusa
http://www.imagebam.com/gallery/2i2m0620vdenid9ypolaitl9pdrjq26i/